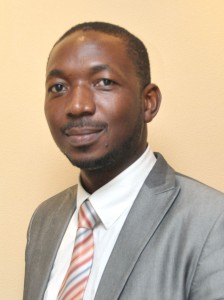 Associate
Matadi
T: (+243) 1 512 4738
kibenze@cabemery.org
Download – CV
Admitted to the Bar of Matadi (2009). Mr. Papy Ngoy Kibenze is an associate and joined the law firm Emery Mukendi Wafwana & Associés in 2009. His areas of practice include international trade law, customs law, civil law (family Law, contract law, and property law), mining and hydrocarbon law, OHADA law and International arbitration. Mr. Papy Kibenze Ngoy holds his law degree in private and justice law from the University of Kinshasa since 2002. He holds a Master degree (LL.M) in customs and international trade law from the Westfälische Wilhelms University of Münster in Germany (2008). He speaks French, English, German, Swahili, Lingala and Kikongo.
---
 Maître Papy Ngoy Kibenzeest licencié en droit privé et judiciaire de l'université de Kinshasa depuis 2002 et  Avocat inscrit au Barreau de Matadi depuis le 23 septembre 2009.
Il obtint sa spécialisation en « Master of Laws » (LL.M) en droit douanier et commerce international à l'Université de Münster (WestfälischeWilhelms-Universität Münster) en Allemagne au cours de l´année 2008 et il decrochat le titre de LL.M.
Maître Papy Ngoy Kibenze a suivi une formation en gestion financière organisée par le ministère des finances et budget à l'école nationale de finances à Kinshasa en 2001.
En outre il a pris part aux assises de l'Organisation Modiale de Douane  (OMD) à Bruwelles « Deuxième Conférence Picard et Cadre de normes SAFE de l'OMD » en 2007. Où il a travaillé dans les differents atéliers et dans l'élaboration des rapports finaux de ces assises.
Il a aussi effectué un stage professionnel à L'Office des Douanes et Accises(OFIDA) actuellement DGDA à Kinshasa en 2009. Sous le financement du gouvernement allemand, Il a assisté le professeur Docteur Hans-Michael Wolffgang dans le programme « Master of Customs and Administration » sur  la formation des cadres douaniers des pays membres de la SADEC en 2007 et 2008.
Maître Papy NgoyKibenzea rejoint le Cabinet Emery Mukendi Wafwana & Associés (Cabemery) depuis février 2009.
Dans sa pratique du droit, il intervient efficacement dans les domaines suivants: Droit du commerce International, Droit douanier, Droit des biens, droit de la famille, droit des obligations, droit des mines et hydrocarbures, droit de l'Organisation pour l'Harmonisation en Afrique du Droit des Affaires, « OHADA » et droit de l´arbitrage international.