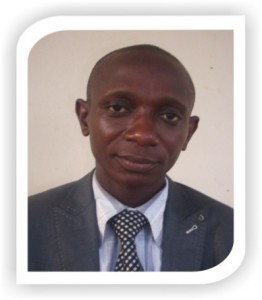 Associate
Matadi
T: (+243) 1 151 600 20
evuvungoma@cabemery.org
Admitted to the Bar of Matadi (2008). Mr. Eric Vuvu Ngoma is an associate and joined the law firm Emery Mukendi Wafwana & Associés in 2011. His area of practice includes family Law, general commercial law, corporate law, labor and social security law and criminal Law. Mr. Eric Vuvu Ngoma holds his law degree in private and procedural law and criminal law from the University of Kinshasa since 2004. He speaks French, English, Portuguese and Lingala.
---
Maître Eric VUVU NGOMA est né à Kangu (R.D.C) le 12 Août 1980. Il est Licencié en Droit de l'Université de Kinshasa depuis 2004. Il commence à pratiquer le Droit en 2004 sous la qualité de Défenseur Judiciaire près tous les Tribunaux du Bas – Congo jusqu'en Septembre 2008. En octobre 2008, Me Eric VUVU NGOMA est admis au Barreau de MATADI et est actuellement inscrit à son tableau. Il a rejoint le Cabinet Emery MUKUNDI WAFWANA & Associés en 2011.
QUALIFICATIONS :
Défenseur Judiciaire (2004-2008)
Avocat au Barreau de MATADI (2008)
Consultant à la Commission Electorale Nationale Electorale (CENI) de la R.D.C (2011)
ETUDES 
Licence en Droit de l'Université de KINSHASA (2004). Orientation : Droit privé et judiciaire, Droit pénal et criminologie.
DOMAINES  PRATIQUES
Droit de la famille
Dans sa pratique, en cette matière, Maître Eric VUVU NGOMA a conseillé et est intervenu au profit de plusieurs de ses clients, notamment dans des affaires d'adoption, tant par des nationaux que des expatriés, d'affiliation, de succession…
Droit commercial et droit des Sociétés
Maître Eric VUVU NGOMA a conseillé et défendu plusieurs sociétés commerciales. Il prête également son ministère à la réaction des statuts. Il prêté en outre son expertise à des justiciables à l'occasion des différends nés des contrats et engagements commerciaux.
Droit du travail
Il est conseil habituel de plusieurs employeurs dans leurs relations de travail ainsi que dans les différends qui en naissent.
Droit pénal
Ses connaissances spécifiques acquises au département de droit pénal et criminologie dans le cadre de sa licence permettent à Maître Eric VUVU NGOMA de  défendre ses clients en matière répressive où il a notamment réussi à obtenir l'acquittement de plusieurs justiciables poursuivis du chef d'infractions politiques.
PUBLICATIONS
La poursuite et la répression des crimes internationaux commis en R.D.C
La poursuite et la répression des faits infractionnels commis par les « enfants de la rue »
Le témoignage comme mode de preuve en droit foncier-coutumier (  Sous presse)
LANGUES
Français
Anglais
Portugais
Lingala