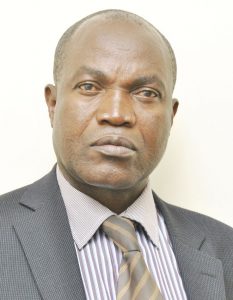 Associate
Kinshasa
T: (+243) 1 512 4738
rnzundu@cabemery.org
Download- CV
Admitted to the Bar of Bandundu (1993). Mr. Rigobert Nzundu Mawunga is an associate and joined the law firm Emery Mukendi Wafwana & Associés in 2004. His areas of practice include family law, contract law, land and real estate law, labor and social security law, corporate law, mining law, telecommunication law and investment law. Mr. Rigobert Nzundu Mawunga holds his law degree in in private law from the University Marien Ngouabi of the Republic of Congo. He speaks French, English, Portuguese, Lingala and Kikongo.
---
Maître Nzundu Mawungaest licencié en droit privé de l'Université Marien Ngouabi du Congo/Brazza. Il a prêté serment en tant qu'Avocat le 27 septembre 1993 au Barreau de bandundu et y est inscrit à son tableau.
Il a rejoint le cabinet Emery Mukendi Wafwana & Associés depuis  2004.
Il a participé dans la correction de l'ouvrage de Maître Emery MUKENDI WAFWANA « Droit Minier Volume I : Principe de gestion du domaine minier ».
Dans sa pratique du droit, il intervient efficacement dans le droit de biens, droit des personnes, droit des obligations, droit du travail, droit des sociétés et droit minier.
Il conseille aussi dans le domaine de l'énergie et des télécommunications.
Il représente et assiste les clients dans les procédures et instances judiciaires. Il a aidé et conseillé plusieurs personnes à obtenir des titres fonciers.